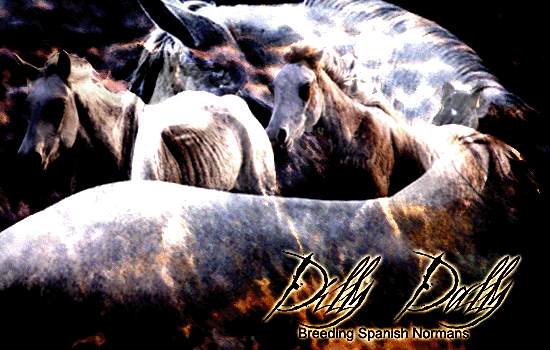 I am an old timer who recently returned to WOS. I have been playing WOSe on and off for 6 years... time flys. I am now finishing up in college majoring in Zoology (Pre-vet) and minoring in Chemistry.
I not only play with WOSe horses but I also have my own horse. We currently compete at the novice level in eventing but are expecting to move up to Training level in May.
I don't bite. If you need help or have any questions I would be happy to help. I do not tolerate rude behavior though.


Well If you Havent noticed I AM BACK!! Yeah!!
I have 2 credit founded Spanish-Norman horses. Play Time seems to be doing very well in the show ring!

Mares/Fillies
Play Time: Spanish-Norman: Credit Founded
Rising Twilight: Kiger Mustang: Lined
Stallions/ Colts
Conleth: Spanish-Norman: Credit Founded
Disorted Humor: Australian Stock Horse: Founded Parents
Duncan: Anglo-Arab: Lined
I am pretty picky about who my horses are bred to for multiple reasons. Currently none of my horses are being bred.

I have tons and tons of absolutly wonderful friends on WOS all that deserve a special thank you!
Barnrat, Alk, DMP, Inky, Goaty, Flygia, Dusty, Dressy, Bo, Hopey, Vampy,Cappy,Sara, Steppy, MBF, Antagonista, Crickett, Ptchkaa, Nemo, Rescuegrl
Not very many of these people play anymore, but I feel they should be remembered!

Dilly Dally :D by ~Rescuegrl on deviantART
Thanks Resc!!